Chef's Recipe Series
Try these recipes straight from Scott's Kitchen at home!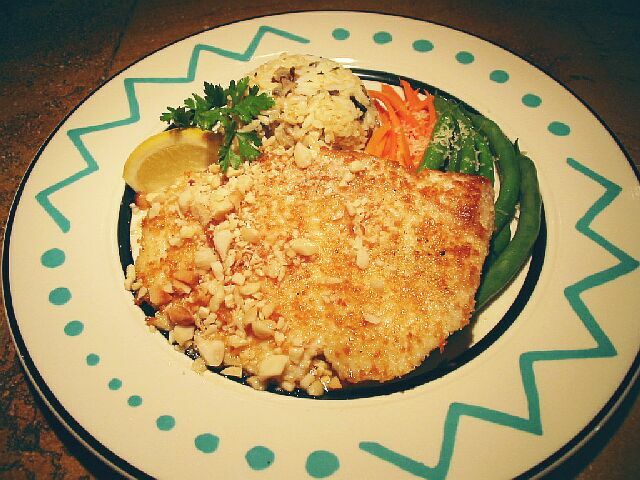 Macadamia Nut Halibut
Serves 4 as a main course
4 6-7oz. Alaskan Halibut Filets
2 cups of bread crumbs (panko or sourdough)
3 cups of macadamia nuts (ground in food processor)
1 pound of salted butter
4 tablespoons vegetable oil
Procedure
Bring butter to boil over medium heat, stiring constantly (being careful not to let it boil over) until all of the solids caramelize and the butter starts to turn a light brown color. Turn off heat and stir occasionally until room temperature.
Pre Heat oven to 350 degrees. Toast bread crumbs and macadamia nuts in oven until golden brown. Cool, then in a food processor or by hand, chop the macadamia nuts and add half to the brown butter. Mince the other half and mix with the toasted bread crumbs.
Turn oven up to 375 degrees. Dredge the halibut in the bread crumb mixture and saute in in two tablespoons of oil, two filets at a time. When golden brown on one side, finish in the oven approximately 5 minutes depending on the thickness of the filets.
When the halibut is cooked, ladle brown butter mixture over the fish and serve. (Make sure to stir butter mixture first).
We suggest serving this with a nutty-tasting wild rice pilaf and your favorite vegetable. Bon Appetit.