Chef's Recipe Series
Try these recipes straight from Scott's Kitchen at home!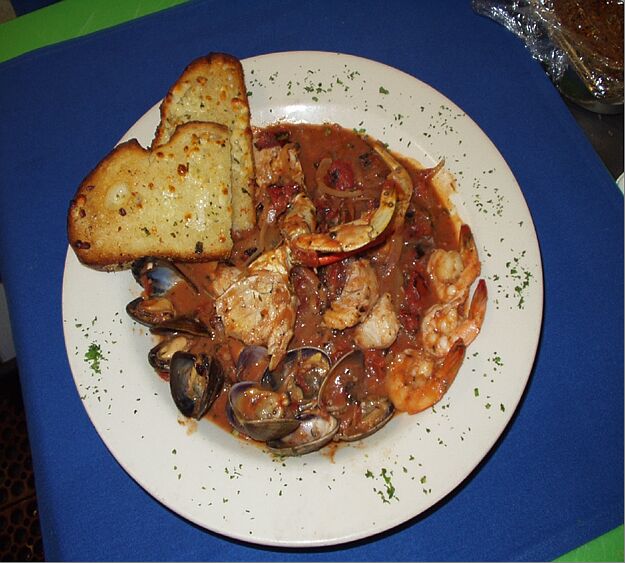 Cioppino Sauce
2 cups Sliced Fennel bulb
1 1/2 Cups Sliced Onions
3 tblsp Herbs de Provence
1 cup Italian Parley chopped
1 ea Bay Leaf
1 tsp. Fennel Seed
2 tsp. Chopped Garlic
1 oz Shrimp Bouillon Cubes
1 oz Clam Bouillon Cubes
1 cup Red Wine
1/4 cup Tomato Paste
3 16oz Cans Stewed ( or Roasted) Tomatoes
2 cups Water
Salt and Pepper
Saute onions and fennel for 5 minutes over medium high heat. Add all herbs and continue to cook for 3 mintues. Add red wine, shrimp, and clam bouillon cubs, tomato paste and bring to a boil. Add tomatos, water, and simmer for 45 minutes to an hour. Salt and pepper to taste.