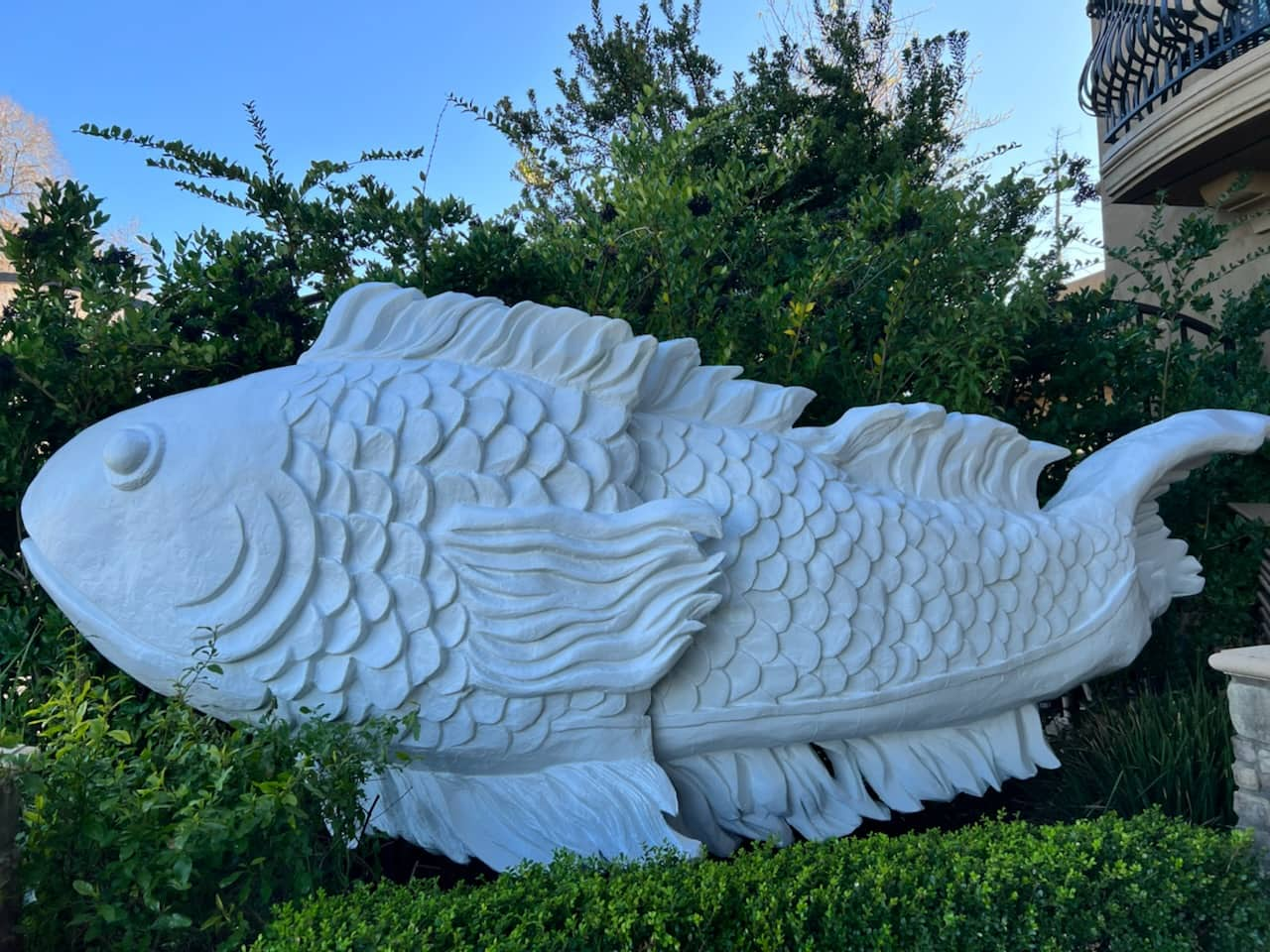 FEBRUARY 2022
THE BIG FISH
MIGRATION AND METAMORPHOSIS
"It's now 2022 and he is tired, a little bored and sad, so Stephanie decided that what he needed was a new look, a metamorphosis. From a chrysalis to a butterfly. Follow the story on Facebook or Instagram, to see the process, the creation of a new colorful personality, from conception to the execution of Stephanie's vision."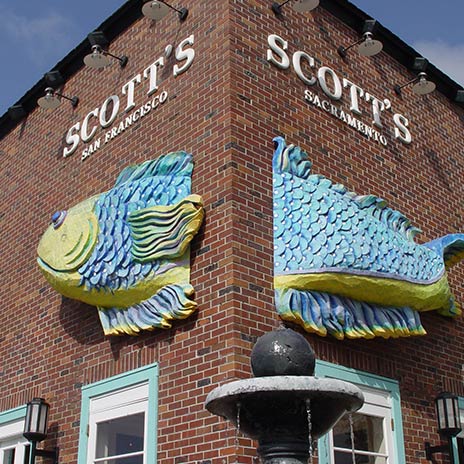 First there was Scott's in Loehmann's Plaza and the Big Fish flew through the corner of the building. This was Stephanie Taylor's creation in 2000 and it was huge. Stephanie and I have worked together since 1991, when we opened Scott's in Loehmann's Plaza and she created a mural in our private party room. She was the obvious candidate to build the big fish in 2001, putting together a massive colorful presence that flew through the wall above the front doors. There it remained until the closure of that restaurant in 2012, when circumstances sent the Big Fish into a period of hibernation, in Stephanie's back yard. The migration had begun.
Two years later he emerged wearing a shiny new skin, arriving on the North Patio at Scott's on the River, where he lived well for many years, visited by many people who loved to have their picture taken with him.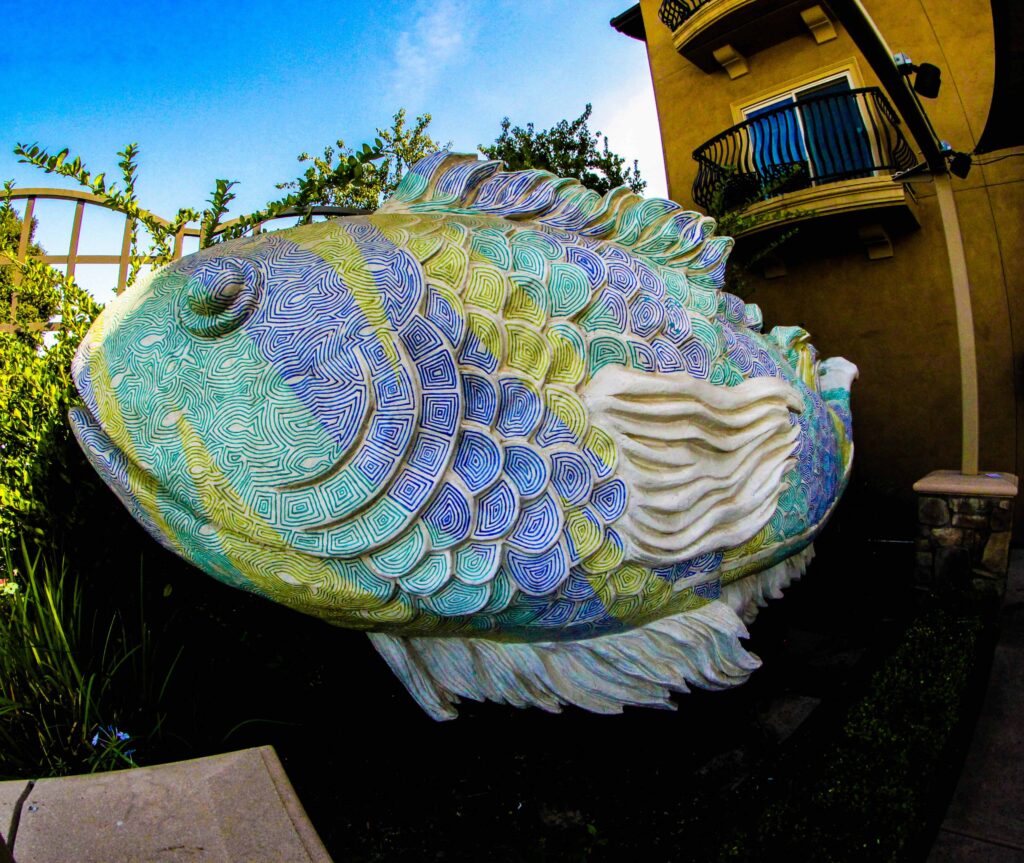 It's now 2022 and he is tired, a little bored and sad, so Stephanie decided that what he needed was a new look, a metamorphosis. From a chrysalis to a butterfly.
Here's a peek of what she's up to! Follow the story on Facebook or Instagram, to see the process, the creation of a new colorful personality, from conception to the execution of Stephanie's vision.
It's going to be fun, a unique approach to the renaissance!
Alan RP Irvine
Owner