DECEMBER 2021
"The story of Scott's started in 1976 on the corner of Scott and Lombard in San Francisco, in Sacramento since 1991. We are proud to continue that legacy at Scott's on the River, of good fresh food served well in a safe, comfortable space."
As we come to the end of a year of extremes, we are grateful just to be here, to have our restaurant and staff open and employed, on the way to recovering from the closures, the reopenings, the losses and the stresses of the unknown, the enormous price increases of all the myriad products and services that go into the daily makeup of the restaurant.
We are grateful for our staff who hung in there and provided the backbone of the reopened restaurant.
We are grateful to all of our incredible guests who keep coming back, no matter what, through good times and bad. Thank you!
We are grateful to the State of California and the US Government for their financial support in the way of grants and loans to keep the doors open and our people in work. Without that help, we would not be here today.
We feel for those restauranteurs who have not been as fortunate as us, who put everything into making their dreams come true and lost it all due to the circumstances surrounding the pandemic and the tectonic changes in the way we now live.
Most of all, we look forward to the future. We will continue to develop and create new dishes, tweak old favorites, have fun with the cocktail menu and find new and exciting wines, as well as working on a fresh take on the restaurant's look in 2022.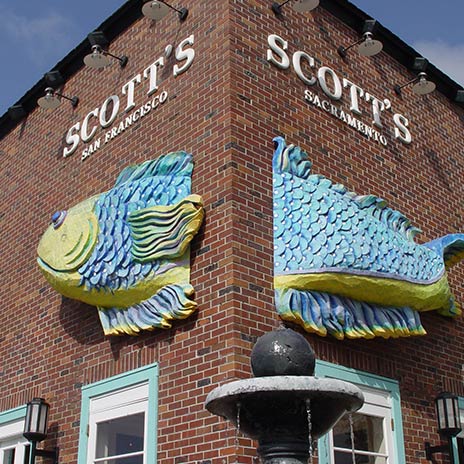 The story of Scott's started in 1976 on the corner of Scott and Lombard in San Francisco, in Sacramento since 1991. We are proud to continue that legacy at Scott's on the River, of good fresh food served well in a safe, comfortable space.
Here's to 2022! No matter the continuing challenges, we will continue to succeed with your help and support, thank you!
Alan and Sigrid Irvine
Owners