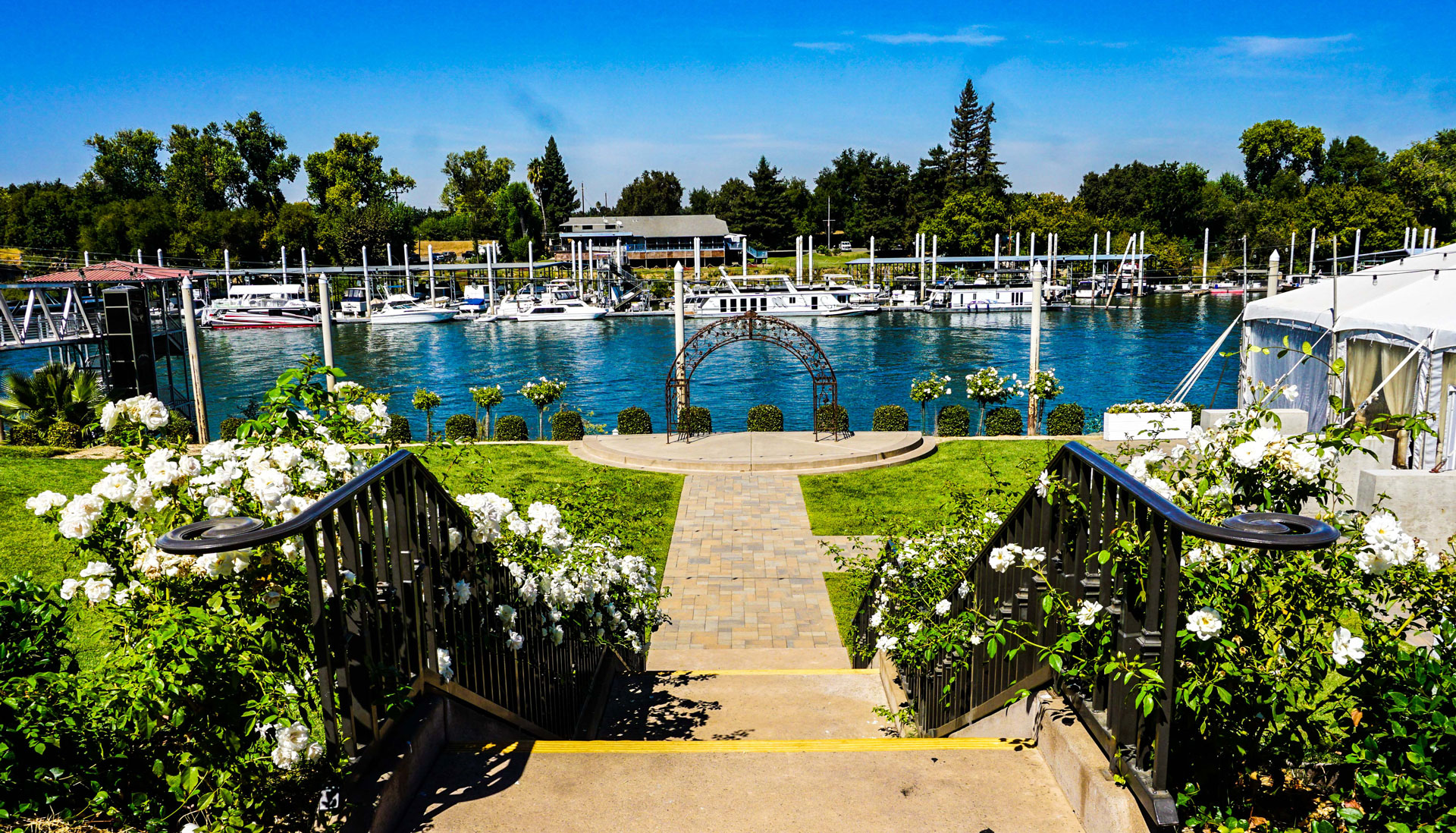 OCTOBER 2020
"Flood season starts November 1, and we have always brought the tent down by then, but we are excited to keep it up for an extra month, which helps make ends meet until we can reopen more fully."
Well, it's the middle of October and I haven't written a word, mostly because we are on a skeleton staff,
open for lunch, dinner and brunch on the weekends, patio dining only, so this old guy is working the
floor during these remarkable times. The various bits of my body groan a little, creak a little and Advil is
a good friend, but my outlook is positive for the future.
Our staff is remarkable! They work hard, they are cheerful and friendly, the food that they are turning
out is terrific! The drinks are strong and the wine as delicious as always. It's a pleasure to work with such
a wonderful bunch of people.
Happy Hour in the tent is doing well, and the Central Valley Flood Protection Board has graciously
allowed us to remain open until the end of November. Flood season starts November 1, and we have
always brought the tent down by then, but we are excited to keep it up for an extra month, which helps
make ends meet until we can reopen more fully. On that note, we have had to cancel three days of
Happy Hour this month because of weddings rescheduling due to Covid, but the rest of October looks
clear, so on with Happy Hour.
We have been allowed to seat up to 25% of capacity in the dining room as of last week and are looking
forward to 50% capacity soon. We just have to maintain our vigilance, masks on staff and guests alike,
gloves on all staff, social distancing maintained and sanitation immaculate.
We must say a huge thank you to all of our guests for your patience, helpfulness, flexibility and all of
your support. You have made this difficult time so much easier!
Christmas parties this year will be smaller, more intimate, safely organized and socially distant, but fun
nonetheless, so start thinking about them now, as there are still good dates available. One difference this holiday season. Due to the closure of the Westin Sacramento (they are anticipating reopening January 1, 2021), we will not be open on Christmas Day. We will close at 8pm Christmas Eve and reopen for brunch on December 26 at 9am. Christmas Day with our families is a one time treat not to be missed!
Thank you as always, for everything!
Alan RP Irvine
Owner