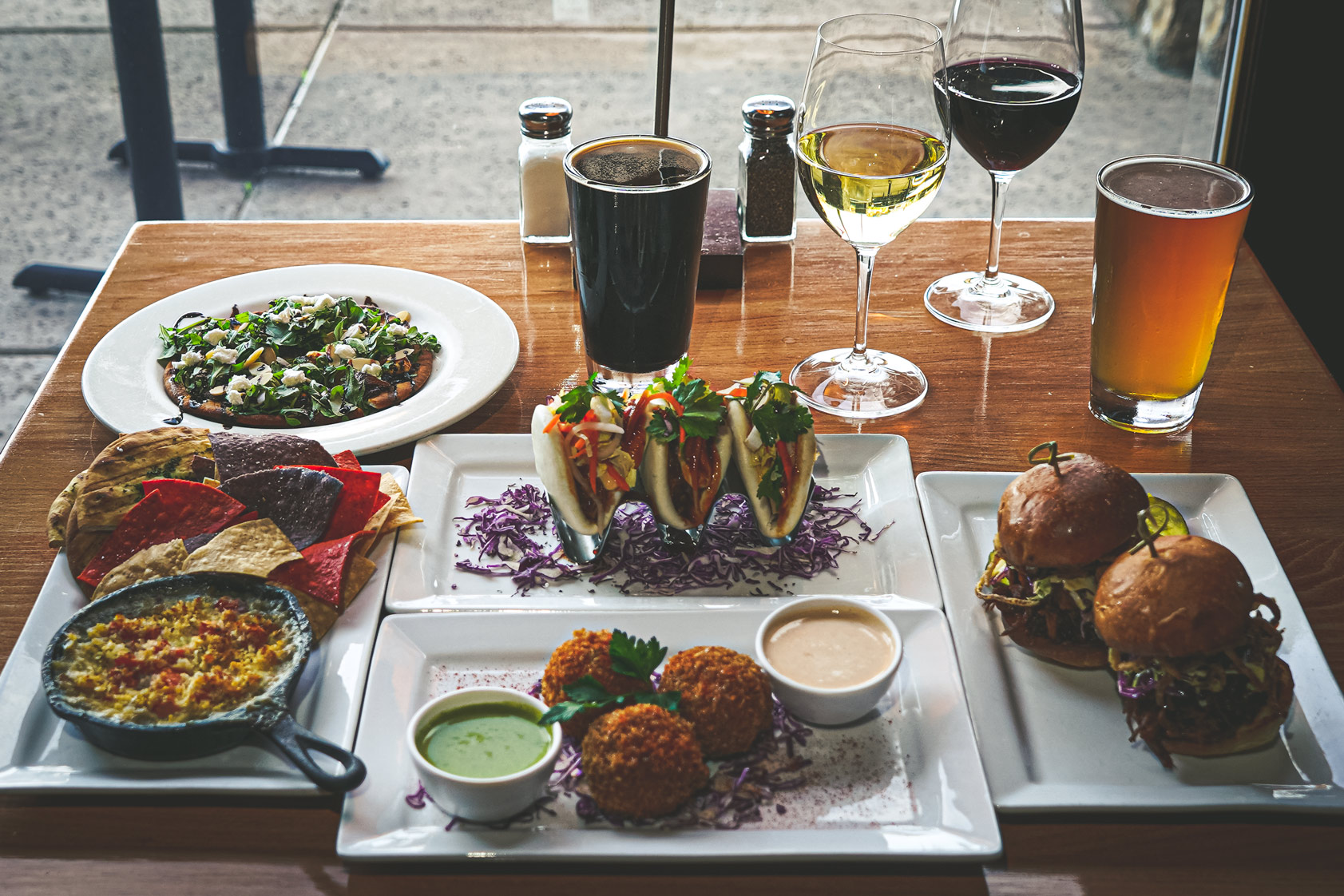 FEBRUARY 2020
HAPPY HOUR IS ALL NEW!!, but first…..
"in February is that after many years of the same old Happy Hour food, we have switched it up. The new preparations are:"
One of the great things about this time of year is the sky. Changeable weather leads to amazing sunrise and sunsets, spectacular cloud formations and the threat of rain in the distance. Black clouds predicting heavy rain tell us to get off the roads as fast as is safe, because there are a lot of people out there who either don't know how to drive in the rain or who feel invincible, the latter being the ones who create chaos for us all. Texting while driving in the rain? Really?
I have the best of both worlds, since my house faces east, I see the sunrise, in all its glory, except when it rains, then it's just dreech, a great Scottish word that describes wet, dark and dreary. I have the pleasure of driving westbound across the Yolo causeway, so I see huge skies with no interruptions, and on showery afternoons, an unending display of biblical beams of sunlight highlighting the fields of water in sparkling spotlights. Then as the sun descends, the colors intensify and the clouds take on ever changing hues of purple, pink, blue and red. It's kinda cool.
Of course, this time of year also means high waves, high winds on the ocean which means no fishing, so our local fish like Petrale Sole sometimes becomes hard to source.
The good news in February is that after many years of the same old Happy Hour food, we have switched it up. The new preparations are: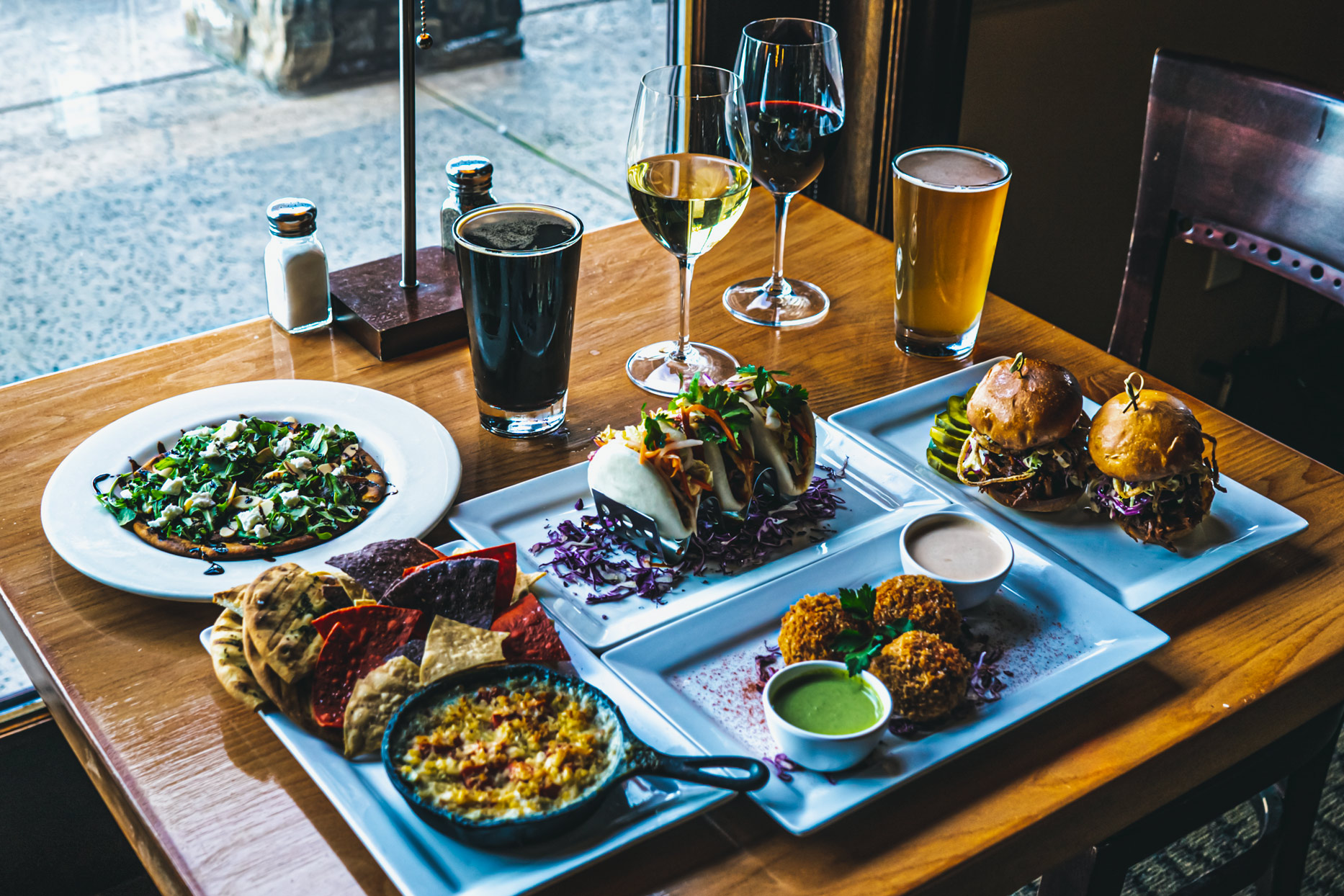 Seafood & Artichoke Dip
Crab, Bay Shrimp, Artichoke, Tomato, Four Cheeses, Sourdough & Asiago Crumble, Toasted Flatbread & Tri Color Chips
Pork Bao Tacos
Pulled Pork, House Made Char Siu, Sriracha Aioli, Pickled vegetable slaw, Bao Bun
Coca~Cola Pork Sliders
Coca~Cola BBQ Pulled Pork, Crispy Onions, Creole Slaw, House B&B Pickles
Samosa Arancini
Crispy Curried Risotto & Vegetable balls, Harissa Yogurt, Cilantro Mint Chutney
Seasonal Flatbread
Caramelized Pears, Onion Jam, Goat Cheese, Arugula, Toasted Almonds, Balsamic Syrup
We tasted all of these over several weeks, tweaking as we went along, and all of them are delicious. Our chefs Brandon, Scott and Kris worked very hard, from inception to initial recipes to final presentations, and were very successful, receiving a lot of great feedback from guests and staff alike. They are a great team and we're proud to have them as part of our family.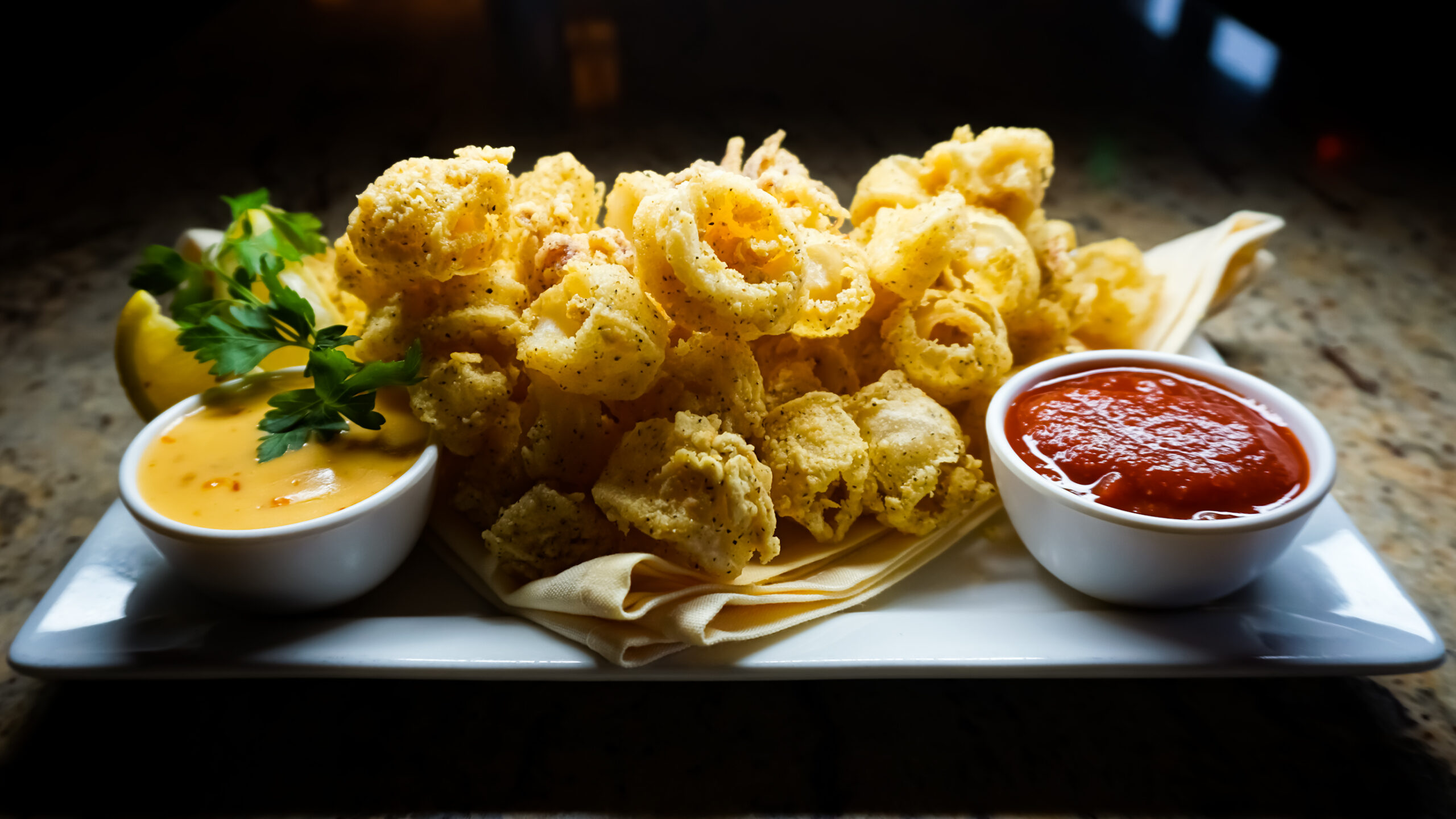 We did keep our signature Calamari on the menu, so fret not! Happy Hour is Monday-Friday, 3pm-7pm in the bar and lounge, with reduced beer, wine and well prices, with a cocktail special too, so come down and check out the new food!
As always thank you for all your support!
Alan RP Irvine,
Owner