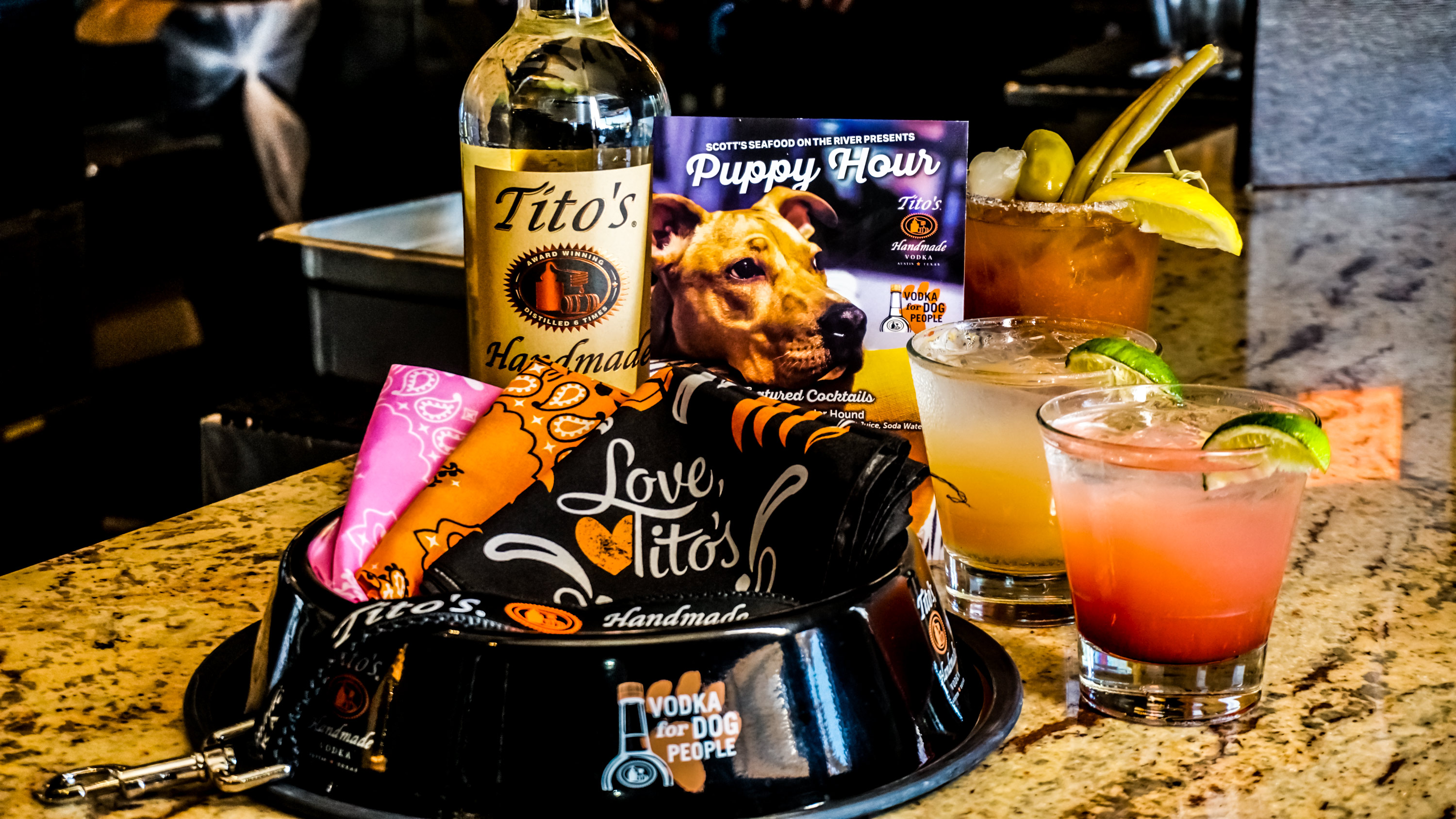 June 2019
"For the months of May and June, we have partnered with Tito's Vodka to donate $1.00 of each cocktail made with Tito's to 4 R Friends"
No June Swoon here, unless it's swooning over the beautiful weather that is all of a sudden upon us, or maybe the beautiful brides by the River. I guess there's quite a bit to swoon over. 
It's a busy month for us. Gayle Maxon, our Corporate Bookkeeper and Chair of the Golf Tournament is busy finalizing all the details for the 22nd Annual Scott's Golf Tournament which takes place at The Ridge in Auburn on Monday June 3, 2019 and there are a lot of details to take care of! It's quite a juggling act to deal with 144 golfers, a bunch of vendors who will be serving on the course, two Executive Chefs who will put the food together and 20 or so volunteers who will help on the day, plus the many donors who have given their time and money to make this a successful event year after year, having donated a total of over $300,000 to UC Davis Cancer Research so far.
We are continuing to partner with Tito's Handmade Vodka on our fundraiser for dogs in need. Every Tito's cocktail that is ordered during May and June 2019, Scott's and Tito's will donate $1.00 to 4 R Friends: The Street Vets. They are an organization of volunteers whose mission is empowering underserved communities to keep their pets happy, healthy, and at home.
Natalie Padilla has just introduced the Summer Bar Menu, with lots of fresh cocktails, like The Cosma Latina, with Bacardi Lime, Cranberry and Patron Citronge. A new Svedka Rosé Vodka stars in the Rosé River Refresher, so belly up to the bar and check them out! Summer is a comin'!
While Mother's Day seems like yesterday, Father's Day is coming fast, Sunday June 16. We are almost fully booked for the Seafood Buffet BBQ brunch, so call soon. We are serving our fabulous Seafood Buffet with a meaty kind of emphasis for us carnivorous dads!
Thank you for your support! See you soon!
Alan Irvine, Owner