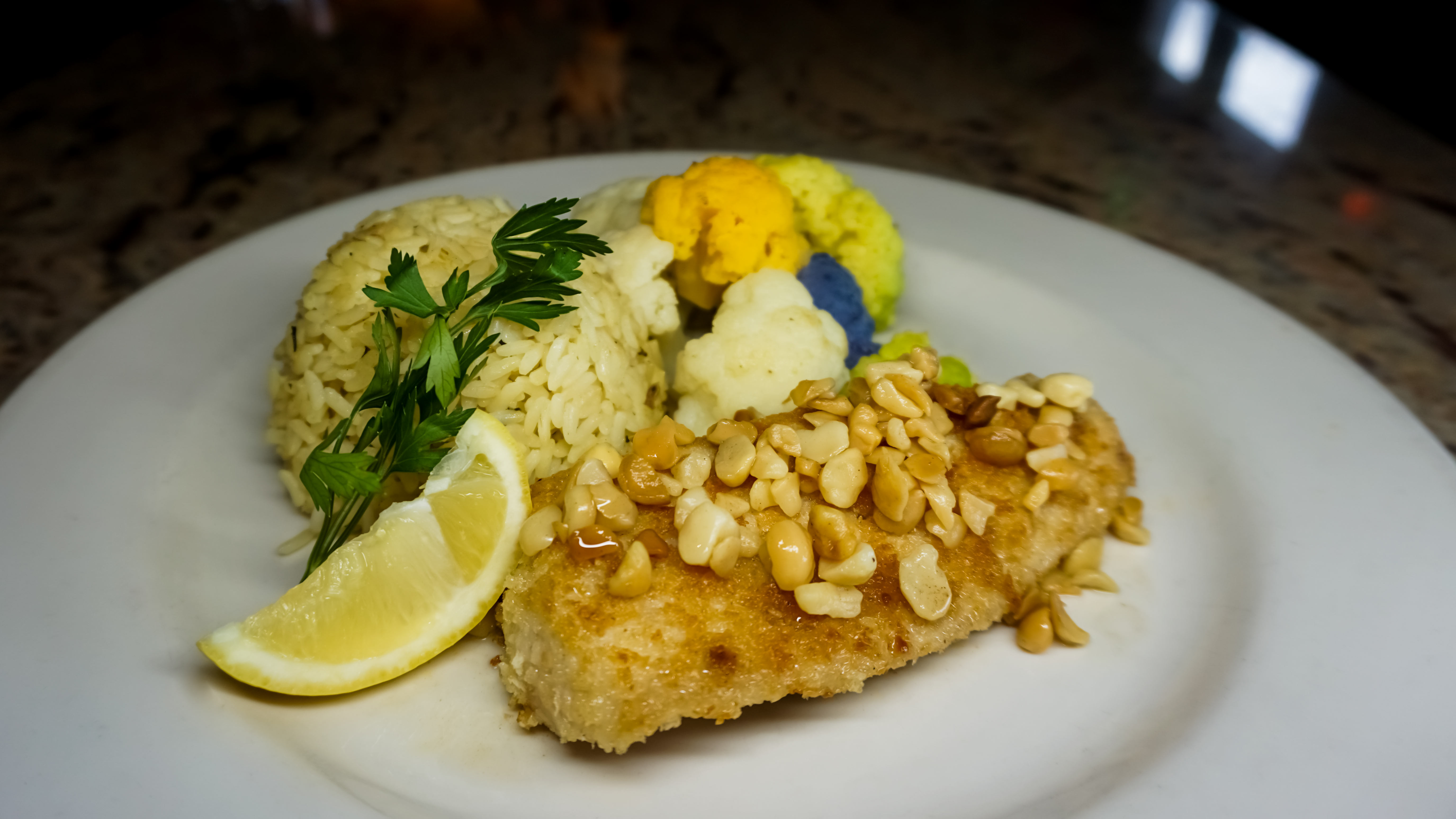 APRIL 2019
HALIBUT IS BACK
"the Alaskan Halibut dish is essentially the same, just a little better."
Yes!!! Halibut is here! We were able to secure our first delivery in the last week of March, so weather and transportation issues aside, we are full speed ahead. We have a new citrus pilaf and a change in vegetables, but the Alaskan Halibut dish is essentially the same, just a little better. I always order it with our Roasted Garlic Mashed Potatoes, so feel free to ask your server to substitute our sinful mashed potatoes! So good!
We have opened the patio, closed the patio, opened the patio and back and forth. We are taking advantage of the dry, warm spells and pulling back into our shells when it rains again. Rain, rain, go away, come again some other day! Drought? What drought?
The Sacramento River is flowing fast by our door, carrying all kinds of weird and wonderful items to the Bay and beyond. Last year, we were visited by a family of beavers, who ate every single one of our rose bushes, leaving only stubs sticking out of the ground. This year, I have seen logs floating by with ducks and cormorants perched comfortably, watching the world go by. I swear one of them waved to me. Otters are a familiar sight, as are Egrets and Herons.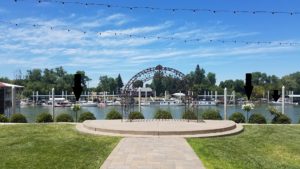 Natalie's Mimosas are making an appearance in new incarnations, at very reasonable prices.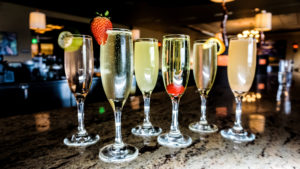 Strawberry-Peach Bellini
skyy strawberry vodka, peach liqueur, sparkling wine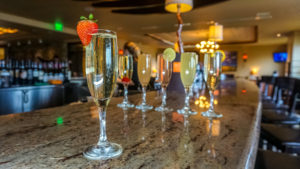 Sour Apple Pop

apple pucker, sparkling wine, cherry drop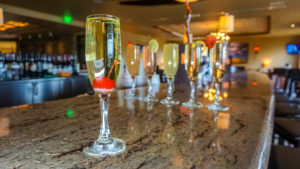 Ruby Greyhound

deep eddy grapefruit vodka, grapefruit juice, sparkling wine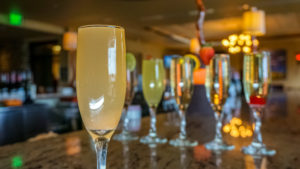 Watermelon Lime Sparkler

watermelon liqueur, fresh lime juice, sparkling wine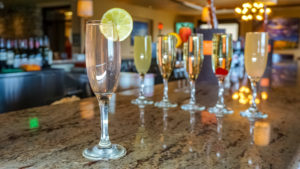 Tropical Drift

malibu rum, pineapple juice, sparkling wine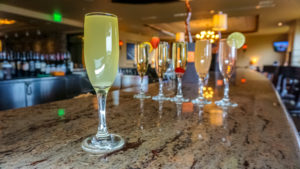 Grandosa

grand marnier, sparkling wine, orange slice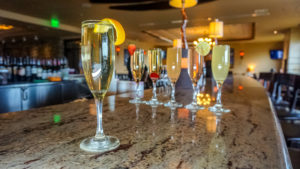 -Alan Irvine